Our Team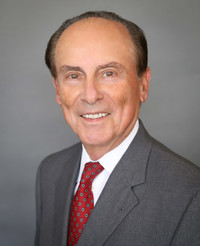 Harvey Bibicoff
Chief Executive Officer
Harvey Bibicoff has served as Chairman of the Board of Directors and Chief Executive Officer of Bibicoff & MacInnis, Inc. since 1980. B+M is a corporate marketing/strategic planning consulting firm engaged in the representation of public companies in their relationships with the investment communities. It has also represented private companies, assisting them in private financings and public offerings.
Mr. Bibicoff has a unique and broad business background having had experience as an attorney with the NASD, a partner in a successful venture capital business, and managing partner of an investment banking business. He has been CEO and or Chairman of the Board of Directors of four public companies. He has been directly responsible for more than 50 public and private financings.
While Mr. Bibicoff was Chairman of the Board of Directors and CEO of Harmony Holdings, Inc. the company grew from an $8 million (revenue) producer of live action television commercials to one of the largest ($70 million) international producers of all types of commercials and music videos with offices in New York, Los Angeles and London. During his tenure, Harmony completed both a U.S. public financing and a European private financing.
Mr. Bibicoff holds a Bachelor of Science degree from Bowling Green State University in Business and Finance and a J.D. degree from Columbia University School of Law and was admitted to the practice of law in New York State.
Terri MacInnis
Vice President, Investor Relations
Terri MacInnis is VP of Investor Relations for Bibicoff + MacInnis, Inc. Since 1982, Ms. MacInnis has held various positions at B+M and in 2007 was named partner in the strategic marketing and corporate communications firm.
Over the past three decades Ms. MacInnis has had key roles in developing, administering and leading tailored IR programs for a wide variety of more than 150 publicly held companies in a broad range of industries. She has counseled clients (both in-house and in agency roles) through virtually all stages of the business cycle (from pre-IPO through being acquired) while building, growing and maintaining relations with inside and outside audiences and stakeholders, to structuring and placing public and private financings, and M&A activities.
Ms. MacInnis attended California State University Northridge and has been a member of NIRI (National Investor Relations Institute) since 1991 and a member of NIRI L.A. Chapter Board Advisory Committee since 2015.